A cruise liner in the Indian Ocean, somewhere off Somalia, 2013. A rusty fishing boat approaches with unidentified men aboard. Four security guards on the liner go to the prow and hold their guns aloft. The pirates veer off, the threat evaporates, passengers swoon: 'It's just like being in a film.'
Sure is - this autumn you can even see a Somalian pirate movie, Captain Phillips, with Tom Hanks as the captain.
The past 10 years have seen a huge rise in piracy, mostly off east Africa but elsewhere as well. Yes, it's always been there, but it's in the past decade that these scrawny brigands have begun to influence the business world, and many in the UK will have felt the repercussions - in insurance and commodity prices, travel and freight costs - of these waterborne criminals.
'We all know about high-profile captures like the Chandlers and Judith Tebbut,' says David Eaton-Jones of security company Solace Global. 'Less well known is piracy's knock-on effect on UK business.'
The problem is not just kidnapped unfortunates, held in dismal camps and released for extortionate ransoms (current release price: about $2m per person. Of some 3,500 captured during a four-year period, 62 died, others were tortured and most traumatised), but protection of goods, tankers, oil rigs and platforms.
Most hi-tech goods come by container ship via the Red Sea and have to go through the High Risk Zone, as the seas off east Africa are now known.
'Ninety per cent of the world's trade is moved by ships and the Gulf is a crucial passage,' says Gerry Northwood of GoAGT (Gulf of Aden Group Transits). 'People need to know that piracy has knock-on effects.' That guy scaling a rusty tanker is pushing up your prices.
There's another fact that is even less well known: that this is a market in which Britain still rules the waves. The UK is the under-sung world leader of marine security, and as a result it's becoming something of a world security hub. 
'The British have about 60% of the marine protection business, with the rest distributed around the world,' says Barry Roche of Protection Vessels International (PVI), one of the biggest UK security companies. 'There's been an explosion of UK start-ups. Phenomenal growth.'
Take PVI itself, which has defied gravity since it started in 2008. With 130 staff and 500 former Royal Marine contractors, it had a £1.5m turnover in 2009, £13.2m in 2010, £62.49m in 2011. 'This year's a little down,' laments Roche.
Figures for the sector as a whole are hard to come by (security remains a fragmented industry) but the statistics from the Security Industry Authority (SIA) for 'close protection' licences, which offer a very rough index, have moved from 34 in 2009 to 12,532 in 2013. The UK is becoming security central, and it's good business.
The watershed year was 2009. 'There were 1,000 reported incidents,' says Eaton-Jones of Solace Global, which was one of many security companies set up that year.
'To put this in perspective, there are now 185 to 200 operators in the UK. In 2009 there were three,' says ex-Marine turned business- man Roche. Of course, there are band wagoners, sole traders, opportunists. 'There are about 15 reasonable ones, and five worth taking very seriously. But it's an industry with a very long tail.'
As security grows, it's becoming professionalised and very competitive. A few other big names with UK offices include Drum Cussac, Olive Group, Control Risks, Aegis, Neptune and of course G4S, which has a 'hostile environment' team, a close relationship with the Government and a somewhat vexed reputation. That's a lot of employees. As one security contractor says: 'The Government could muster a sizeable private army if it really needed to.'
Freelance security contractor John Lowe says the growth of security services is 'an inevitable reaction to what happened in New York 12 years ago' - and that the US squandered its early lead. 'The US was the first to identify the demand and set up PMCs or private military companies (often PMSCs, private marine security companies) such as Blackwater.'
Wikileaks gave Blackwater (now called Xe) a reputational drubbing - and the ground was ceded to the UK.
'Now, because of Iraq and Afghanistan, we've got the most battle-hardened soldiers since WW2,' says Roche. 'And they're transferring their skills into the business environment.'
The upshot is that the UK now enjoys a bold new generation of security whizzes in their 30s and 40s: second jobbers, moving from the military into PMCs, and hungry to take their businesses into the wider realms of 'risk management'.
So people from the services are cashing in their chips, continues Lowe. 'Mid-decade, Royal Marines in Iraq were getting approximately £65 a day. In a PMC they could be getting £500 a day, with better equipment and better time off.'
And that's without the current threat of Government cutbacks, although Lowe says that the 'contracts are only as good as the insurance policy'. Still, one can see the allure.
It remains important that training time is spent in the Forces, and most PMCs extol their credentials: their Special Boat Service, SAS and Royal Marine-trained personnel, evincing the sense of military trust and ethical values that (arguably) still benefits Brand Britain.
'In the past 12 years we've taken the lead in this hugely growing industry,' says Lowe.
Why? 'Because, historically, we've always been an underdog, being a small nation. But our training is renowned and British troops are recognised globally.'
And, adds Eaton-Jones, we've always had that 'sense of mission'. 'Part of the expertise derives from protecting North Sea rigs in the 1970s; part from military action. It means that we have the "Rolls-Royce" of security personnel,' he says.
Down at Poole, Dorset, on an affluent quayside road with big cars and bigger yachts for sale, Solace Global's office is bustling with maps, time-zone clocks and muscular chaps with short hair and firm handshakes. Eaton-Jones is worried about this article's termi- nology. 'It's complex,' he argues. 'The language we use has to reflect a changing situation.' Perhaps it's that PMCs are nervous about being called 'private armies' and the like: aware that bad publicity can stick.
'After all, 30 years ago in Africa one would have been called a mercenary,' says Lowe. 'More acceptable now is the term "security contractor".'
Eaton-Jones says that the industry has matured and has gained a professionalism way beyond the mere provision of hired muscle.
Indeed, he reckons that it has now become polarised, with increasing scrutiny on companies leading to a bit of a shake-out. 'The larger, sophisticated and better-audited companies will continue. But, at the other end, there are price-sensitive companies that do the minimum, cut corners. They will struggle.'
All hope to avoid outcomes like last year's shooting of two Indian fishermen off the coast of Kerala in southern India, allegedly by two Italian marines serving as security guards on the Enrica Lexie tanker.
The market is changing, too. So effective has marine vigilance been that east African piracy is down by about two-thirds. Prices have dropped. So PMCs like Solace Global are moving into new areas. Partly, this is into new piracy zones.
West Africa's the one to watch. 'They're after cargo and often kill everyone on board,' says one security operative, 'and we're not allowed to carry weapons. Terrible.'
The Somalian threat remains
PMCs are also chasing alternative work on land. 'Undercover is growing. Close protection too (like the guarding of VIPs),' says another operative. Then there's IT, property and asset management, looking after high-net-worth people and families, taking care of personal risk.
Says Eaton-Jones: 'It's really starting to be about integrated services. Clients are demanding a broader range of security services. The DNA of our companies is changing.'
Which means that, increasingly, IT whizzes and fraud specialists are working alongside ex-marines and joining up close protection, cyber security, tracking and tracing - even, at the specialist end, kidnap and ransom.
But the ex-military personnel are still at the core, bringing their crisp probity into the boardroom. 'These people have been trained by the taxpayer,' says Roche. 'They represent a huge transfer of public sector training to private sector benefit.'
As they expand, PMCs are bringing these ex-military personnel into a wider domain and, according to Nick Everard, the managing director of J1 Consulting, which matches military personnel to private sector jobs, they're highly prized: 'They're good at relationship building and procedures, so they're particularly good in financial services.'
Lowe adds: 'On the whole, they're punctual, smart, confident, disciplined, work well in a team but can think individually - and they won't take a day off for a hangover.' Of course, PMC recruitment has to be bona fide: 'You'll get lunatics, fantasists and fraudsters attracted to it - and people who've watched Spooks,' says one manager in a big PMC. 'We have a very strong "no ego, no wankers" policy.'
Are there any problems in this exchange of skills? 'The motivations are different in the public sector,' says Roche, who ran a commercial cleaning service after he left the elite SBS in 2000.
'Most (PMCs) have military experience but no business experience. They don't understand the customers.' That's got to change, he reckons.
It's a terrible cliche, but PVI's Mayfair office really is like something out of a Bond movie. There's a picture of the Queen, another of a Spitfire, and chairs covered in Union flag material. Boss Roche has the bonecrushing grip and smooth patter required for a successful PMC sales pitch: 'We've been attacked 42 times in 4,500 transits. But the point is not to get attacked.'
Roche says that 'only 10% of our work is military now', noting how the business is shifting. There's still a huge call for military-style protection: typically oil and gas, mining and extraction, seismic exploration, test drilling, offshore platforms.
But blander businesses are now security conscious and it is becoming the must-have skillset. 'It's a major thing in industry now, where health and safety was a decade ago,' says Lowe. Hostile environment training is de rigueur for mobile phone and retail giants - not just war correspondents and NGOs.
Take Kurdistan's reconstruction, for example. 'Banks, construction, even retail - they're setting up there and they all need security,' says Eaton-Jones. Increasingly, Solace Global advises travel firms, big corporates and academics, as well as those in classic danger industries.
Meanwhile, industry bodies are emerging: the SIA, the Security Association for the Maritime Industry (SAMI) and the Security in Complex Environments Group (SCEG), the CSYP or Register of Chartered Security Professions, and new ISO standards.
Even the uniform is changing. Lowe says: 'Don't look for the classic man-mountain with dark glasses and wire in his ears.' He's more likely to be wearing the same as his client and melting into an entourage.
'The motto is: blend in and don't stand out,' says MIRIS International MD Mike Williams. 'Guys with noses all over their faces aren't what clients want.'
Today's security pro meets your eye and smiles. 'He uses local cars with local drivers,' says Roche. 'He's inconspicuous. And if he's on a superyacht, he's good company.' Then, if a threat occurs, he'll get his gun, go to the back of the boat, and move into action.
This superman (it's a male industry) even has to be family-friendly. 'We know that criminals target people at full moon parties in Thailand and on gap years in Kenya,' says one security adviser. 'So we ask: are your children using encrypted phones? Have they got a tracker device? What about social media, and your second home?'
Now the atmosphere of ultra-vigilance is feeding from high net worths and senior managers to middle management and less well-off private individuals, reckons Eaton-Jones. 'Anyone wealthy who travels is a risk.'
One security consultant tells me of the recent 'snatch' of a businessman in Spain as he drove from an airport to a partridge shoot. 'It can happen to anyone.'
Now PMCs and security companies want acknowledgement from the Government.
'The maritime trade is massively important and protects UK plc,' says Eaton-Jones. 'But it's not getting recognition and the Government has dragged its feet. It's very frustrating for our business.'
For example, the Government has only just relaxed the use of floating platforms for weaponry, a grey area - a ruling that Eaton-Jones thinks could have been made far earlier. 'There hasn't been clear leadership,' he says.
But the business will likely keep growing anyway. There's a lot of work out there and with grave portent Eaton-Jones says: 'The destabilisation of the Middle East will lead to huge amounts of work.' Egypt, Syria, Yemen are worsening, and close to the Gulf. There's up-and-coming west Africa, with specific threats about cargo snatches. And the Somalian threat remains. 'They're biding their time,' says Northwood. 'They haven't gone away.'
By the way, Hanks' Captain Phillips escapes.
But as he could tell us, the price of freedom is eternal vigilance.
FIVE OF THE BIGGEST PMSC NAMES IN THE UK
PVI - Protection Vessels International. Founded in 2008 by ex-marine Barry Roche. Employs 130 staff at its sites in Devon, Bedfordshire and London. Contracts over 500 private maritime security operatives.
SOLACE GLOBAL - Poole-based Solace Global was co-founded by Special Boat Service veteran Dave Peach in 2009, and is now breaking into 'holistic security services'. It has up to 200 employees, with extra contractors on top.
DRUM CUSSAC MARITIME - Again in Poole, Drum Cussac dates from 2000. The CEO is ex-military man Jeremy Stampa Orwin. Its specialities are protecting offshore exploration, seismic, survey and drilling operations.
CASTOR VALI - Headed by ex-Marines officer Russ Armstrong, London-based Castor Vali has experience in 'land-based operations in hostile environments, training local forces and specialist counter-piracy operations'.
PORT 2 PORT - Port2Port Maritime is a Manchester-based security risk management company, founded by ex-marine Andrew Varney in 2011. It has experience of shipping, oil, gas and other sectors, plus offices in west Africa.
_________________
An Ounce Of Prevention Is Worth A Pound Of Cure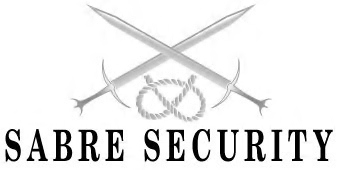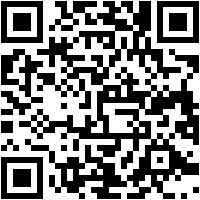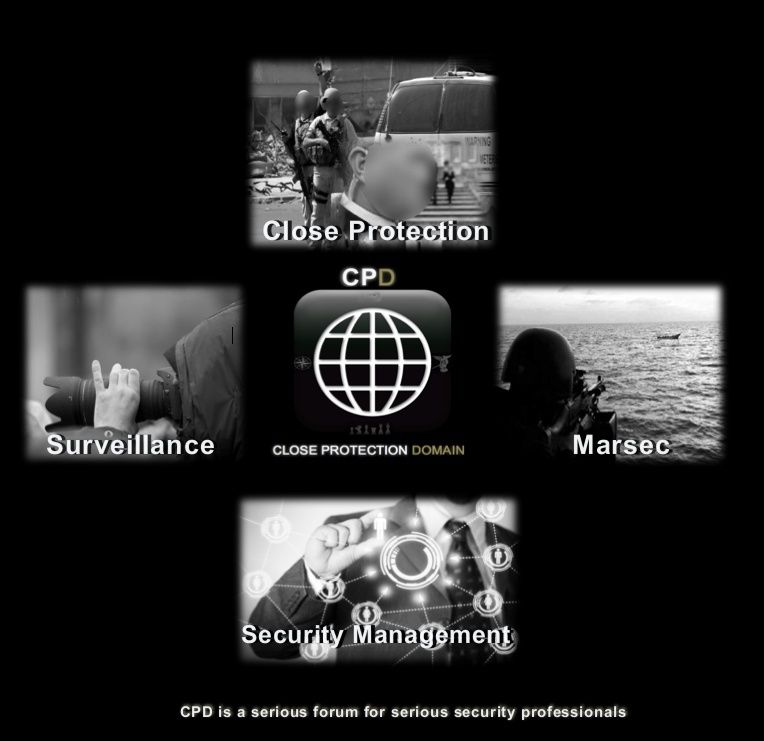 ---
Permissions in this forum:
You
cannot
reply to topics in this forum